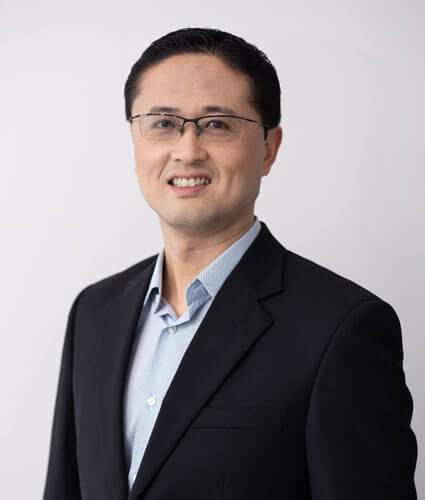 Meet Dr. Daniel Su
Putting Up With Years of Pain
An avid tennis player, Dr. Daniel was sidelined due to a back injury. He tried several different avenues to relieve his pain, but nothing worked. The family doctor said that though he was just 13, Dr. Daniel should visit the orthopedic surgeon.
The surgeon suggested that he take up swimming, and if that didn't improve his back, he would need to undergo surgery. Dr. Daniel went on trying to cope with his discomfort until university when he finally visited a Chiropractor.
The Chiropractor looked at my X-rays and said he could help me. I started off with a few adjustments and saw great results.
It was so impactful that Dr. Daniel immediately transferred to Chiropractic College at Macquarie University in Sydney, Australia.
Dr. Daniel Su speaks English and Hookien (Chinese).
Specializing in the Gonstead Method
Dr. Daniel knew he would practice Gonstead Chiropractic, a method of analysis and technique that had been practiced by the Chiropractor who helped him. He graduated with a Bachelor of Chiropractic Science and a Master of Chiropractic. He has also completed the Gonstead Ambassador program, and in 2018 he became a Diplomate Gonstead Chiropractor.
After eight years of practicing in Australia, Dr. Daniel made the move to the Philippines. He wanted to bring the precise, results-driven Gonstead Technique to the country.
I wanted to establish the first ever clinic that specializes in Gonstead Chiropractic.
Living Actively and Enjoying Manila
To continue learning, Dr. Daniel attends Gonstead seminars in Australia twice a year. In his spare time, he enjoys traveling, reading, trying new restaurants, spending time with his family and friends and watching sporting events and movies. He stays active by swimming and going to the gym and keeps his health at a high level with regular Chiropractic checkups.
Find out how Chiropractic can give your life a boost. Contact our friendly team to book a time for an appointment!

Dr. Daniel Su | 917 842 6160