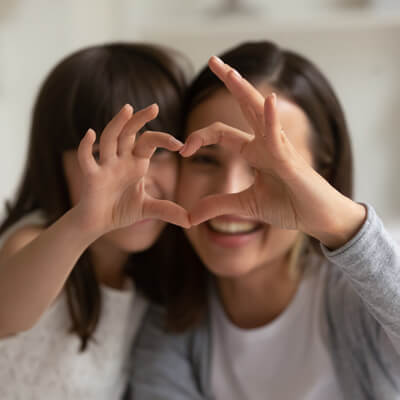 Spinal Care Chiropractic Reviews
What Our Taguig City Patients Say
At Spinal Care Chiropractic we love when patients share with us their feedback and comments after chiropractic care. Please read our patient testimonials below to see what other people have achieved through their tailored treatment plans with us.
Share your stories too! Click here to send us your feedback so that we can help to spread the word about the benefits of natural Spinal Care Chiropractic care.
For more information, or to schedule an appointment contact us today.


Success Stories
We also have some longer testimonials that may interest you!
Alternative Treatment for Disc Herniation – Marilou C.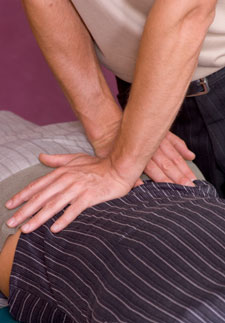 I am a post laminectomy and discectomy case due to L4-L5 disc herniation last July 2012. After four years, it recurred. It was confirmed in my latest MRI result. I was in the state of unexplainable and unbearable pain again. I decided not to go through another major operation since no orthopedic surgeon can assure me a no-pain and no-complication post operation scenario.
I also tried the conventional rehab therapy in the hospital with the usual TENS and traction procedures. It did not help even to relieve the pain. For weeks, I was pain-reliever-reliant. Actually, the meds can't even take away the pain. It merely reduces it to a tolerable level. I was suffering. That is when "Chiropractic Care" became an alternative. My sister discovered "Gonstead Chiropractic" through research.
Read More About Marilou's Story >>

Natural Recovery from Cervical Dislocation and Degeneration – Teddy C.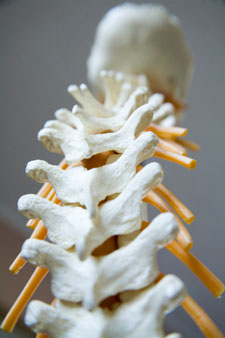 Last August 2015, I have severe back pain, extended to my left shoulder and left arm that I was having difficulty moving around especially bend. Even the simple thing of wearing clothes and socks was a feat for me. I went to see an orthopedic doctor, hoping to find a solution to my predicament. The doctor said that I have cervical dislocation and degeneration from C3 to T2. Surgery on my spine is the prescribed solution to my problem and that there's no other way.
Looking for a second opinion, I went to a chiropractor and tried massaging my spine and cracking my neck. I also tried physical therapy but to no avail. This went on for 6 weeks and still in pain. Thank God for his grace, a friend introduced me to Dr. Daniel Su, a Gonstead Chiropractor. I was impressed by his adjustment technique and the way that he handled me as his patient.
Read More About Teddy's Story >>

Finding A Natural Cure For Unexplained Symptoms – Noel L.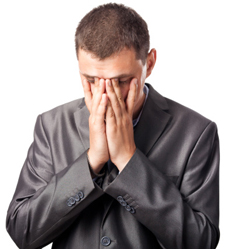 It was back in early 2012 when I started feeling a twitching sensation on my left pinky and ring finger. Overtime, the twitching sensation turned into loss of control which made me lose the ability to do certain tasks such as play an instrument and typing with my left hand. Other discomforts also arose. I had frequent headaches, dizziness, and a choking feeling around my neck.
I've been to several doctors from reputable hospitals, have even undergone several painstaking tests involving big machines and some electrocutions, (an experience that can be attributed to someone undergoing interrogation), but none were really able to explain what was my problem was. One of them even gave me a misdiagnosis and recommended me to take a totally unnecessary awful treatment.
My condition has gotten worse, and in mid-2013, I was told by some people to go see a chiropractor.
Read More About Noel's Story >>

Athlete and Ultramarathon Runner – Robert W.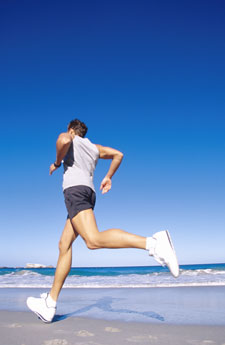 …Obviously with all this running activity it would be only fairly natural that I would have my fair share of injuries and ailments. Having a number of "niggling" knee and ankle injuries and also some intermittent back pain I decided that it would be beneficial to consult with a Chiropractor. Having consulted a Chiropractor on a number of occasions whilst residing in Australia I knew the benefits that I had experienced previously
Since living in the Philippines it had become apparent to me that Chiropractic as a profession was not as common as it is in Australia and that there appeared to be very few Chiropractors registered in the Philippines. So after a lot of searching online I found Spinal Care Chiropractic based on Bonifacio Global City. After a lot of research on their website, I discovered that Dr. Daniel Su had lived and studied his profession in Australia which gave me confidence in the training he had received. Also, I found out that Dr. Su had taken up Gonstead technique of chiropractic which I had never heard of before.
Read More About Robert's Story >>

Recovery From Multiple Falls – Teresa Lynn S.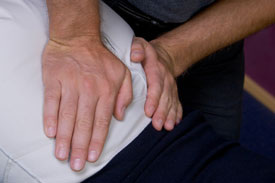 I am Teresa Lynn Sy, a retired dentist, 50 years old. It has been a great journey for me with Spinal Care. If not for Dr. Daniel Su, I might be in deep depression and agonizing pain. Imagine, without knowing that a compounded falls would put me into this dilemma. It just started with a fall, sometimes landing on my butt or on my back, has cause me my endless pain on my left leg and my lower back.
4 months of agonizing 4 hours of sleep each day even taking strong painkillers won't help. It even cause me my vertigo and high blood pressure. I could not even sit to take my breakfast, either I have to walk or stand while eating. My left toes start to becoming numb, I know that there is something wrong with my nerves.
I have seek the help of a spine doctor, took an MRI but only saw bone spurs. They told me to take calcium and those spurs are just part of growing old, and have some exercise but the pain still persist. An operation would cost me half a million and I don't even know if I will be okay.
Read More About Teresa Lynn's Story >>
The Appointments are Hassle-free and Efficient
I am a very busy person, due to work, that's why I just love and appreciate that the appointments are hassle-free and efficient (not eating up too much of my time as oppose to hospital appointments). They clearly value their patients' time and energy, as everything is so systematic. From initial consults, referrals to an x-ray clinic, up to every session, is just so smooth. Most importantly, every session gave me significant positive results. I'm living a pain-free life now, and will definitely go back to maintain that. I actually recommended SpinalCare to my cousin, who has an online appointment today!
~ Rosiefe M.
My Spinal Ailment and ALS Improved
Much of my spinal ailment and ALS improved with SC assistance. Sadly, when I left spinal care, my condition deteriorated. I am hoping that my request for financial assistance from the government be processed soon so I can return to Spinal Care. Thank you, Dr. Su and the staff.
~ Aproniano P.
Recurring Lower Back Pain
I have a recurring lower back pain but after the 2nd visit to the Spinal Care Chiropractic clinic, I felt that my lower back was getting better and there's no more pain radiating down to my right leg. My shoulders used to be overly slanted and painful; however, after the 3rd visit, I don't have those pains anymore. Lastly, I always believe that which you cannot measure, you cannot fix, correct, or improve on. In Gonstead Spinal Care Chiropractic, Dr. Su uses a tool that is run through your spine to check how much off you are to the correct posture. I believe that tool helps him with the spine adjustments he will be doing and where to adjust. I find it scientific and it gives you great confidence that the adjustment will be precise. Thank you Dr. Su and thank you too for a friendly and helpful staff.
~ Anonymous
Lower Back Pain Because of Pregnancy
My first visit was due to lower back pain because of pregnancy. It was a sharp pain and could barely walk. I've decided to have it treated at SpinalCare (Dr.Daniel Su) and after my 2nd or 3rd visit. The pain was totally gone. As if nothing happened to me.
~ Krisel T.
Dr. Daniel Shows Genuine Concern to his Patients
I used to not pay attention to the chiro before. But when I was diagnosed with a herniated disc, I searched for all possible cures and relief, including alternatives. I got particularly interested in Gonestead practice I found in Dr. Rahim's channel on Youtube. Being the only chiro clinic in the Philippines that follows Gonestead, I immediately booked an appointment with SpinalCare. Dr. Daniel shows genuine concern to his patients. He will explain every detail, from the source of pain to the journey to help fix the problem.
- Mario S.
Blessed and Fortunate
I feel so blessed and fortunate to have met and spoken to Dr Su.
~ Victor
Overall Wonderful Experience
Overall wonderful experience. Felt way better after just my first visit and fixed my posture on the 2nd day. My neck was protruding forward like a chicken before, and my back was curved in a bad way. I just wish I lived somewhat closer to Manila so I can get more and long-term treatment.
- William L.
Cervical Stiffness
Spinal Care helped relieved my cervical stiffness which allows me to focus on my office work.
~ Alan S.
Dr. Su Changed My Life
Dr. Su changed my life. I was told that I may never surf, or ride a motorcycle ever again. I was even told that I needed surgery for my herniated disc. After 2-3 sessions my pain was practically non-existent. I couldn't believe it was possible. Now, I can't wait for our appointments because I feel better and better every time. I recommend that everyone should come in for a consultation, at the very least, and have their lives turned around.
~ Audry D.
Amazing!
One word I can best describe AMAZING!!! I and my son is excited to be well with our illnesses
- Marissa G.
Spinal Care Really Works!
Spinal Care really works! It made me aware that most pains are related to spine misalignment and even our day-to-day mood. My first adjustment (1st quarter of 2018) really did a lot of wonders, I was able to walk again for long hours where I used to lay down in bed the whole day for weeks post-spine-op since 2015. Dr. Su explains it well and targets the areas that immediately need to be aligned. After every session, I feel revived from all those pains associated with my back and even my mood improves without taking pain meds! The staff are all so helpful and accommodating. The ambiance of the clinic is also relaxing. Thankful to have my chiro care from Spinal Care. Overall, I highly recommend Spinal Care to everyone who wants to achieve optimal health and well-being.
~ Chonalyn
Quality of Life Improved
I have been suffering from back pain which I suspect was due to work. Dr. Su was able to isolate and methodically fix my issues over the course of just a few sessions. Right now I'm easing into the maintenance of my current state through periodic checkups. My quality of life has become better and I'm grateful.
- Ian C.
Everything Has Been Excellent
Todo el tratamiento ha sido increible. Mi postura ha mejorado y tambien los dolores. La atencion es la mejor. Siempre atentos y dispuestos ayudor. Estoy feliz con los resultados y de hacer el tratamiento. Gracias! Everything has been excellent, the staff always smiling, ready to assist me in whatever I need. My posture and my pains are a lot better. I am happy I found the clinic. Thank you so much for all your help. I really don't have anything to ask you to change at the clinic and service. But I wish you had a better parking area.
~ Analiza H.
They Helped Me, I Couldn't Walk for Months
You should see the guys @spinalcareph. They helped me with my lower back. I couldn't walk for months.
- Armi M.
If Only We Had Known This Earlier
Been there yesterday for my daughter's initial checkup. Her mysterious ailment is soon to be unraveled once she's done with her second visit for the explanation of her X-ray result. If only we had known this earlier, we could have saved hard-earned money, precious time and she might have been recuperating now. Anyways, better late than never. Thanks for the promo! God bless!
~ Fem Alea G.
Very Knowledgeable and Professional
My 12-year-old son has mild scoliosis. We decided to bring him to Dr.Su, after just a couple of sessions I saw a big improvement in his condition. Dr. Su is very knowledgeable and professional. Highly recommendable.
- Ann F.
Everything About Life is Colorful and Happy Now
Dr. Daniel Su changed my life completely. My relationship with my boyfriend was tearing apart because of my anxiety due to my lower back pain. I really didn't have an idea it was all connected to my spine problem. I also had crazy breakouts and ADHD. Everything around me is negative even if my boyfriend was trying his best to make me happy. After a series of sessions with Dr. Daniel slowly I'm back to my bubbly self. Everything about life is colorful and happy. Our home is once again filled with laughter and jokes. I'm so glad I found him. Thank you so much for everything Doc.
~ Jax M.
Improved Posture and Scoliosis
Chiropractic adjustments helped my daughter improve her posture and scoliosis. It also helped my son align his back.
- Deanna J.
I Have Been to More Than a Dozen of Doctors
I have been to more than a dozen doctors but none of them was able to satisfactorily explain the cause of my symptoms except Dr. Su. He treats each patient uniquely. You know that the quality care he provides is excellent. He made me function again. His Gonstead Method is superior and once of a kind in the country. He is unlike any other chiropractor I have been to.
~ Cristina C.
I Feel More Comfortable
The therapy seems good to me. The adverse effects of the spinal cord improve a lot. I feel more comfortable now.
- Delfin L.
We Found him to be Caring and Genuinely Concerned
My 12-year-old son had a back injury from a bad fall. He was in so much pain and couldn't move his neck much. He dismissed this as a stiff neck and ignored it even though it was affecting his daily routine. For two weeks we tried every popular remedy available (pain ointments, home massages, etc) but nothing seemed to ease his suffering. When his stiff neck became so bad that he couldn't turn sideways anymore and the swelling near his shoulder blade was not going away, I looked for a Chiropractor and found Dr. Daniel Su. We had our initial interview/check-up with him and we found him to be caring and genuinely concerned for my son's welfare. When my son's X-rays confirmed the injury, Dr. Daniel explained to us in layman's terms what was wrong with his spine and what he can do for us. Show More
After only three sessions, the pain disappeared and my son was on his road to recovery. We continue to visit him for follow-up care and we are happy with our visits. He never rushes your appointment and patiently explains everything. As a parent, I was so nervous about the procedure and I probably asked him a million questions but he answered them all with a smile. He balances his warm personality with his professionalism. His clinic is immaculately clean and his staff is one of the friendliest I've met.
~ Barbara G. (Sandro's mom)
Friendly Staff
Treatments are very helpful. Improved my overall posture. Very professional. Very informative. Friendly staff.
~ Edwin C.
Migraine, Headaches, Occasional Clicking of the Jaw, and Stiffness
I finally decided on an alternative treatment for my recurring back pain because I fear of loading more toxins from pain killers and I found the best option, Spinal Care, which used a different technology from the rest. My first visit was on July 29, 2015, and my condition was thoroughly explained by Dr. Su, the first time I knew about subluxations. I went through the treatment program and after about six sessions, I already felt better. I continued the treatment, including vitamin supplementation, exercise, and walking. All other complaints were addressed by Dr. Su- migraine, headaches, occasional clicking of the jaw, and stiffness. I look forward to full recovery soon and enjoy things I used to do with a healthy spine.
~ Erlinda F. D.
World-class Treatment
After just a couple of sessions, my back saw a lot of improvement and all the knots on my shoulders disappeared. World-class treatment along with excellent facilities and service. I would recommend Spinal care to my friends.
~ Erika A.

Spinal Care Chiropractic Reviews | 917 842 6160