Spinal Care Rehab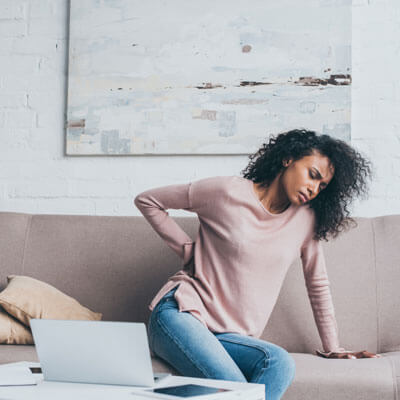 Spinal care rehab helps those with spinal injuries and disorders regain strength, movement, and function. At our practice, we are pleased to offer this service to help patients return to living an active and abundant life!
Designed by chiropractors and facilitated by physical therapists, this service includes a combination of the following:
Trigger point therapy
This therapy is designed to target trigger points or "muscle knots" in soft tissue areas and ease pain through massage, which may include stretching and the application of focused pressure to the trigger points, and then a release of the problem areas.
Stretches
We will provide various stretches designed to strengthen and improve mobility in the neck, spine, and core muscles.
Exercises
Various exercises will be provided as part of this service. These are specifically designed to target postural control, stability, and strength.
Customized Treatment Plans
Because no two patients are alike, your spinal care rehab treatment plan will be custom-tailored to meet your unique needs and goals.
What Are Some Benefits?
With this service, you may experience the following:
Alleviation of pain
Relief from secondary symptoms like headache, fatigue, etc.
Improved range of movement and
mobility
Increased strength
Better posture
Book an Appointment
Discover how our spinal care rehab service could benefit you. Contact Spinal Care Chiropractic today to schedule an appointment!

Spinal Care Rehab Taguig City, Manila MM | 917 842 6160