Massage Therapy in Taguig City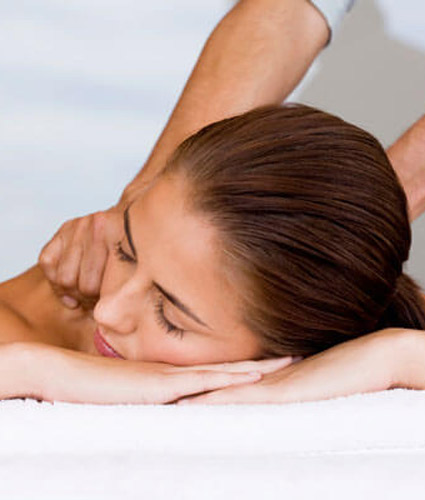 When it comes to offering our patients natural modalities to help them get well and stay well, we take our job seriously.
We're proud to offer a number of services in the practice that goes beyond traditional chiropractic care, allowing us to better serve your needs and make every patient's care plan unique and focused.
That's why we're excited to tell you about trigger point massage therapy and how it may be able to benefit you.
What is Trigger Point Massage Therapy?
First, let's understand what a trigger point is. Trigger points are areas of the body that may be caused by things like trauma, inflammation, nerve pain and even overusing muscles. They can cause pain, which may be severe, in their direct area and also in other areas of the body which they connect to. Some people also refer to trigger points as "muscle knots" in soft tissue areas.
Trigger point massage therapy is designed to target these specific areas and relieve pain through a focused care plan and massage, which may include stretching, applying focused pressure to the trigger points and then releasing the problem areas. When the built-up tension is released, the area can relax and return to normal function.
Before your massage begins, our therapist will speak with you about your problem areas and design a focused session to meet your needs. We also encourage you to speak up during your massage if you find anything too light or too painful.
Benefits of Trigger Point Therapy
While each patient is unique and results may vary, many have found trigger point massage therapy helpful in combatting chronic pain. Others have sought the therapy for things like knee pain, headaches, neck pain, low back pain, shoulder pain, joint pain, sciatic and more.
Patients of all ages and walks of life are welcome to give trigger point massage therapy a try-athletes often seek the modality in hopes of promoting quicker healing relating to injuries, and office workers may find it greatly reduces tension from sitting behind a desk
Book Your Appointment
We'd love to see you in the practice soon and learn more about your goals in health. Contact our team today to schedule an appointment and find out how we can work together to bring your body balance and wellness.

Massage Therapy Taguig City, Manila MM | 917 842 6160