Meet Dr. Hui Min Chew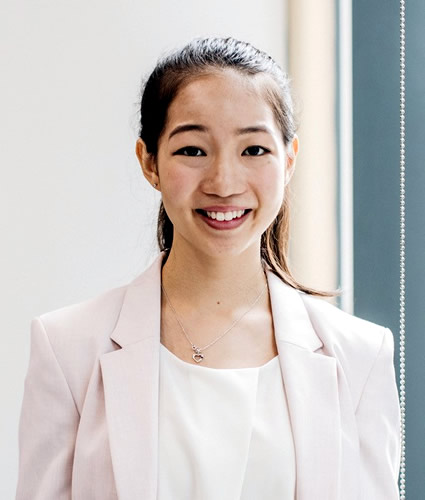 Growing up, Dr. Min suffered from poor posture that she didn't know she had until her friends started pointing it out. She always felt anxious and lacking in confidence.
I didn't know what other ways could improve posture other than self-awareness or wood sticking to your back at all times!
When Dr. Min first discovered chiropractic, it was like a new door opened to her. "I knew that I had more options to improve my posture and that our posture is the window to our spine."
Dr. Min Chew speaks English, Hookien (Chinese) and Mandarin (Chinese).
Finding Fulfillment Helping Others
For Dr. Min, it's gratifying to get people out of pain and back to doing things that they want to do and love. She likes to improve their quality of life, getting them healthier and giving them a new definition of health.
Dr. Min also loves helping kids and enjoys the energy that they bring in. "I feel they can benefit a lot from chiropractic care because the common postural issues that they are having now will affect the development of their spine into their adulthood." Dr. Min can use chiropractic care to easily correct those postural problems.
Education and Professional Development
In 2020, Dr. Min earned a Bachelor of Science (Hons) in Chiropractic from International Medical University. To stay abreast of the latest in the field, she's been attending seminars regularly. These include the following:
Yearly Gonstead seminars
Switched-on Kids
Kids Dynamic Development – Inspiral Resources
In Her Spare Time
When she's not at the practice, Dr. Min loves trying out new recipes, traveling with her loved ones, hiking, spending her leisure in the gym and reading books.
Book an Appointment
Contact us today to schedule a convenient appointment with Dr. Min!

Dr Hui Min Chew | 917 842 6160